Lease Management
You shouldn't have to remember
the day‑to‑day.
Feel 100% confident
Take a break from the operations and allow us to inform you when you need to make a decision or take action.
Stay out of the courtroom
Support your case with rental disputes (e.g. security deposit return), as we share the contracts, reports, and photos with tenants.
Maintain all records in 1 place
Viewing current and prior resident's information is just one click away, with unlimited storage and tracking of all lease aspects.
Alerts & Reminders
Reminds you when leases are coming up for
renewal, tracks vacancies, and uses real-time intelligence to list outstanding tasks.

Notifies other owners, managers,
and tenants on their next actions.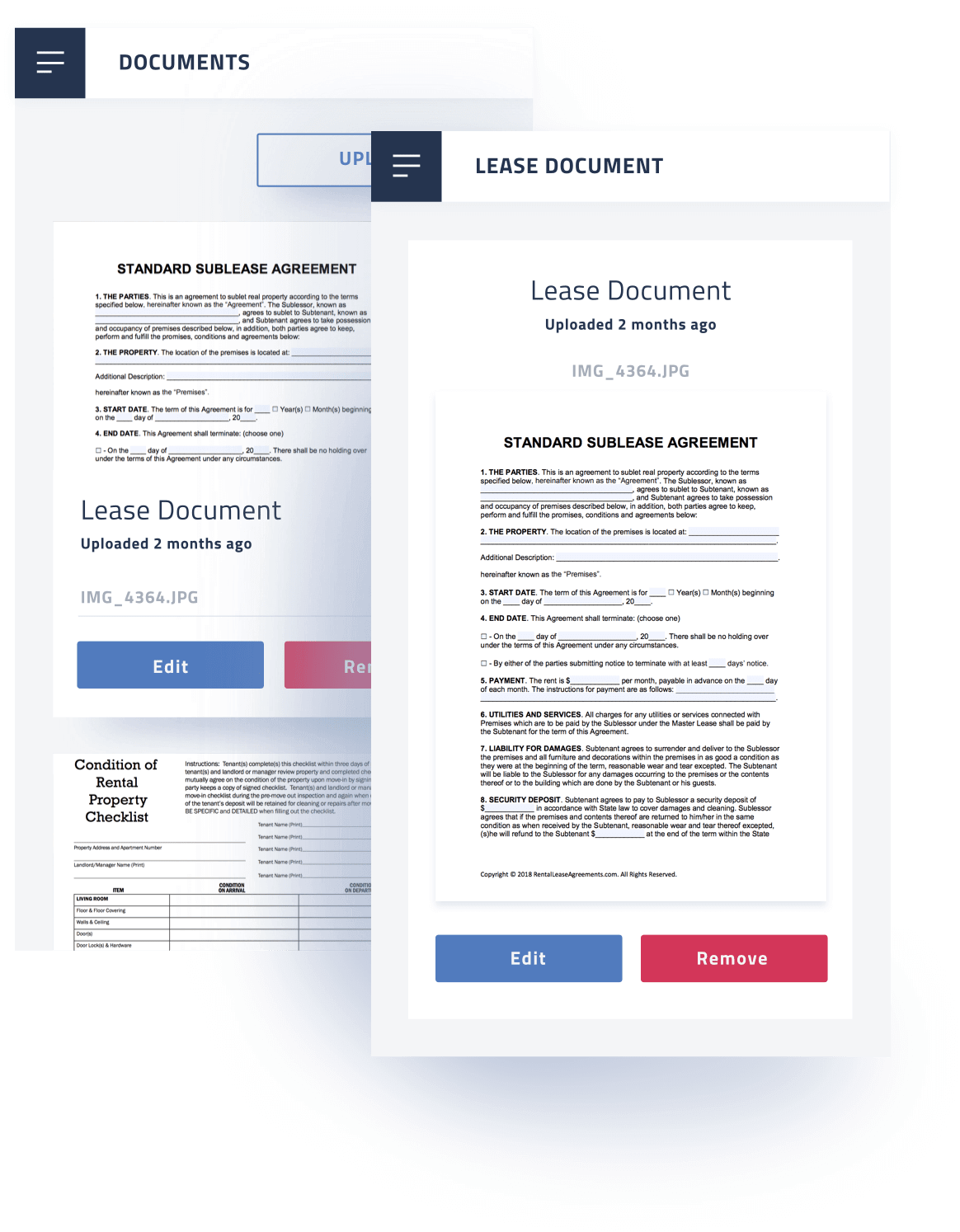 Document Storage
Saves and protects your important property and
tenant documents in a cloud-based location.

Provides unlimited storage for photos,
useful with move in and out inspections.
Communication
Keeps a record of all your messages with
tenants and prospective tenants.

Allows you to message entire buildings or multiple
leases, with responses only going to you.