Maintenance & Repairs
Keeping your property well-kept, as slumlords always pay more in the end.
Close maintenance requests 2x faster
By the time you recieve the tenant's request, it contains all information and photos required. And our maintenance team works around the clock for you.
Track your team in 1 place
Service professionals are assigned with all necessary information, from the scheduling contact to the bill to contact, readily available.
Go 4,971 miles away on vacation
Maintenance coordinators are available to take your calls and intiaite service professionals, while you relax on the beaches of Tahiti.
Repair Tracking
Alerts you with maintenance requests,
providing ability to upload photo and video documentation.

Provides a streamlined process to
communicate effectively with service professionals and tenants.
Service Professionals
Manages your local professionals in one place,
including contact information.

Adds and assigned professionals to
maintenance requests when needed
(no sign in required).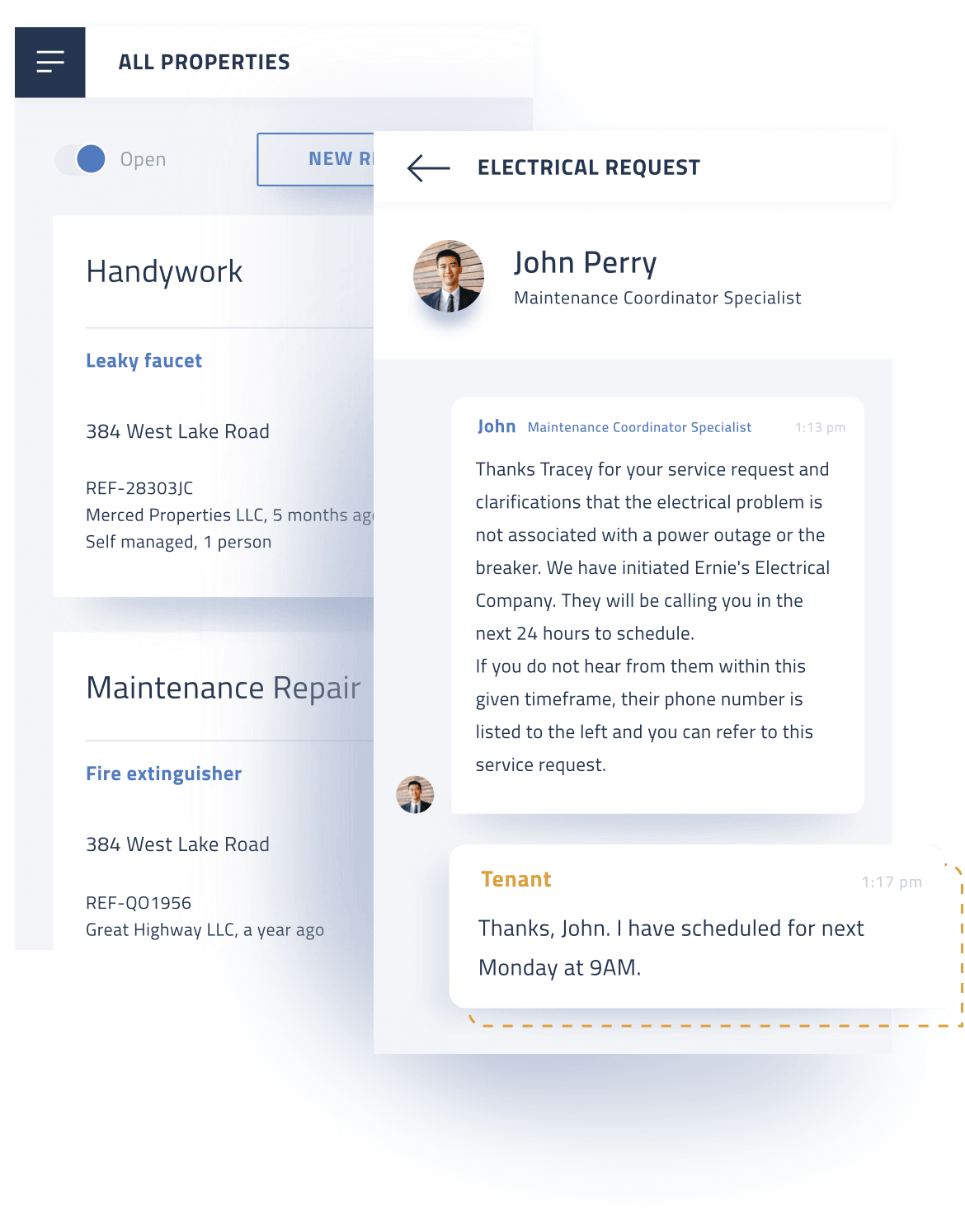 Maintenance Coordination
Assigns maintenance to service professionals
and directly updates tenants on the status.

Coordinates with a US-based call center,
where specialists know your thresholds and preferred professionals.