Rental Advertising
Find the most qualified tenants in the
shortest amount of time.
Reach more qualified applicants
One-click advertising of your rental on 40 top listing websites to gain more exposure to the highest qualified tenants.
Receive fewer follow up questions
Comprehensive listing process with quick tips and a friendly interface to minimize clarification questions before prospective tenants book a property showing.
Respond in under 1 minute
Automatic responses to prospective tenants with the property showing calendar to decrease delays between inquiry and application.
Advertising Syndication
Advertises your property with one click
to over 40 rental listing websites.

Tracks which websites are attracting
tenants to your rental.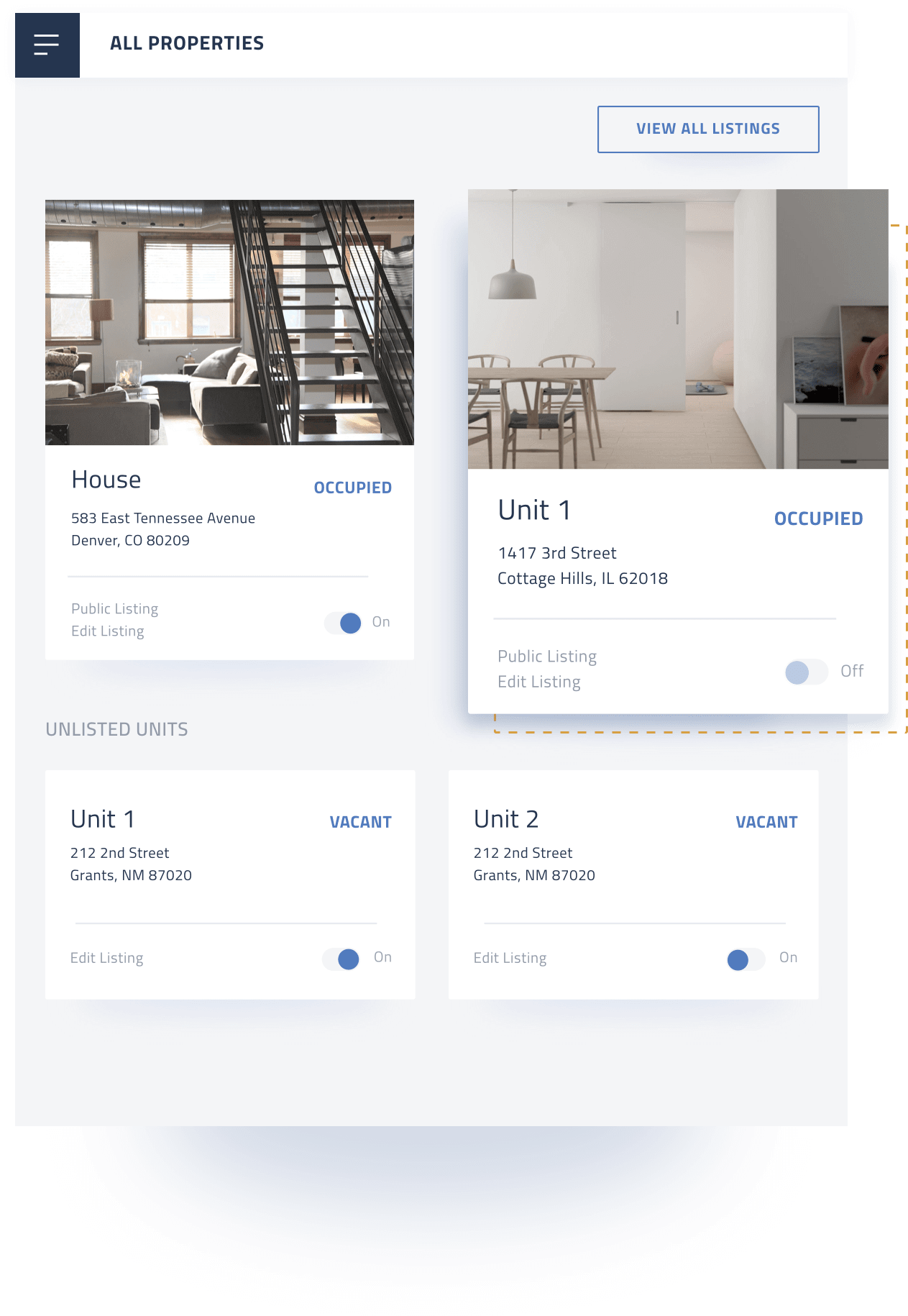 Listing Management
Alerts and filters for upcoming rental vacancies
to prepare for turnovers.

Stores property and unit details,
where you only need to adjust the rental rate and available date.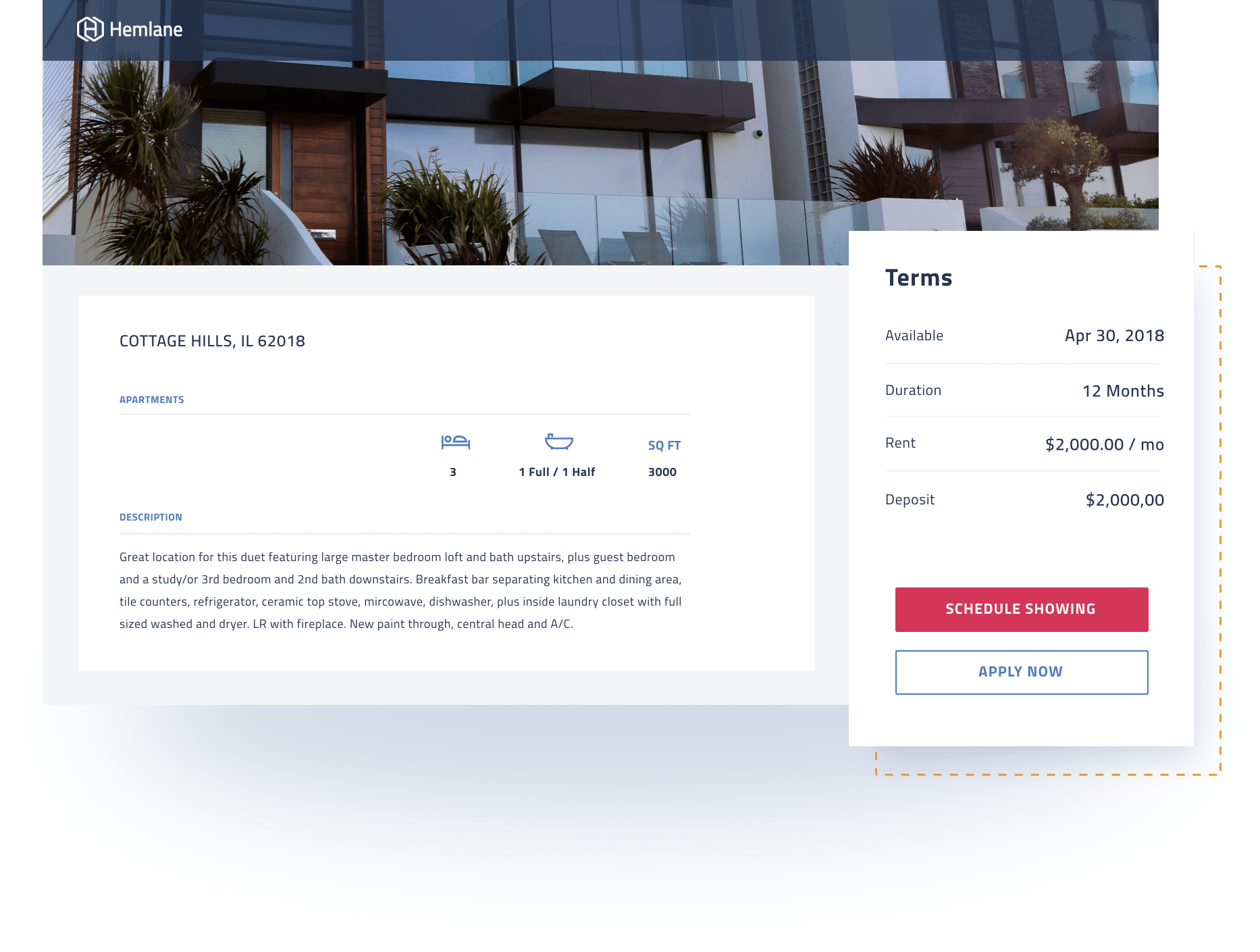 Professional Website
Creates an elegant listing website for prospective tenants

and the community to view your rentals.

Automatically updates your property details
and the showing calendar as you make changes to your rental.