Applicant Tracking
Tracks and responds intelligenty to
tenant leads and applicants.
Focus more on qualified applicants
Prequalifies tenants before showing and offers insights into each lead and applicant, allowing you to make more informed decisions.
Automate follow up communcations
Sends personalized and specific email and text reminders to keep your rental top of mind for leads and applicants.
Save 1 hour every day for 30 days
Allows you to add licensed agents to show your rental property, which gives you more time back in your day.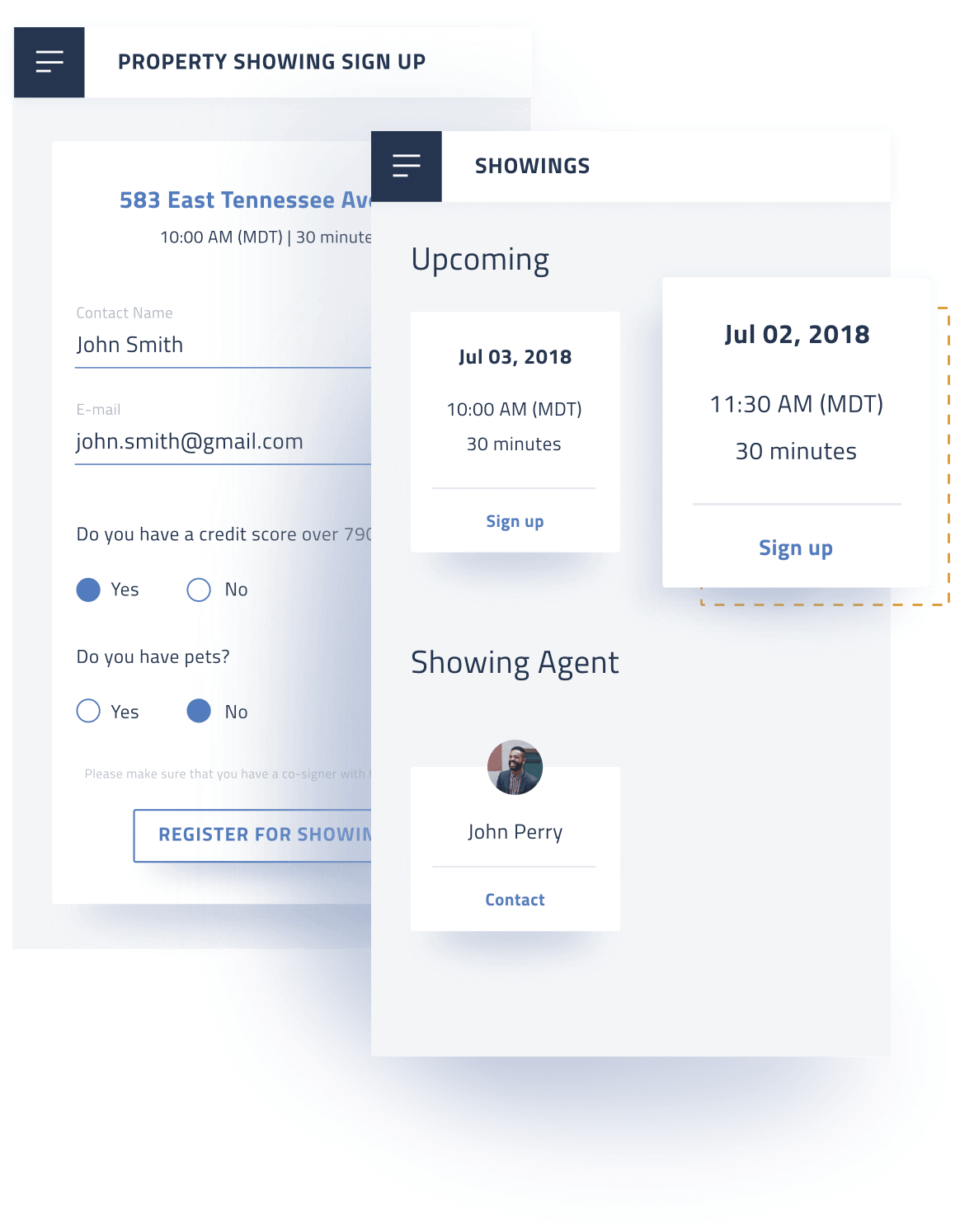 Rental Showings
Pre-screens tenants, schedules showings,
reminds tenants of showings, and follows up with tenants after the showing.

Allows you to add local licensed agents to show your rental properties,

without you needing to step foot in the door.
Tenant Leads
Tracks anyone who inquired about your rental,
including contact information and qualifications.

Follows up with all leads using the right communication,

at the right time, based on time and actions.
Application
Tracks progress through an online
comprehensive application, including the last two employers and residences.

Allows tenants to fill out a free application
before you make the decision to move forward on tenant screening.