Product Update: Hemlane Services - Your One-Stop Shop for Property Management
We know how much work goes into a rental property, that's why we are excited to provide rental owners, like yourself, a break from the administrative work so you can focus on other things in life! We're here today to introduce our new Services tab, your one-stop shop to unlocking free time away from your rentals!
Whether you're a seasoned rental owner or just starting out, Hemlane is here to make your journey much easier by providing you easy access to the tools you need to streamline your business so you can focus on growing your portfolio!
Empower Your Rental Business with Hemlane's Services
Dive into all of Hemlane's Services in your account and learn how you can optimize your rental properties! Hemlane offers services such as:
Getting Access is as Easy as 1-2-3!
Designed to simplify your workflows and enhance your tenant's living experience, you can learn more and get access to our services by visiting our Services page in your account. To get started, please:
Visit the Services tab to learn more about our services.
Click the button under the service you're interested in to get support right away!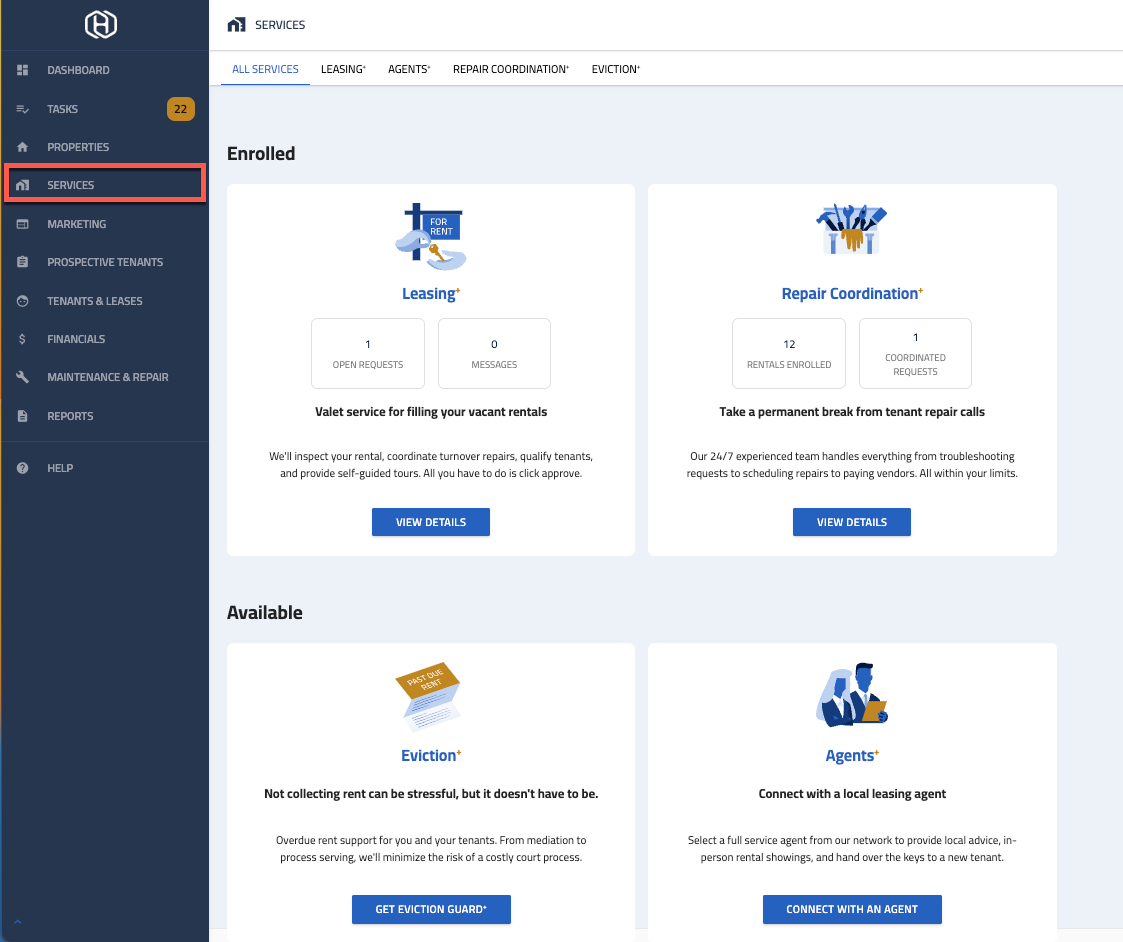 Built to support your rentals, you'll start saving time and have a team to support you and your tenants.
Don't have a Hemlane account? Not to worry!

Start revolutionizing your property management journey with Hemlane by your side!
Finding and Selecting the Best Tenant
For a $2,000 monthly rental: 1. You lose $1,000 if you have your rental on the market for 15 additional days. 2. You lose $1,000+ for evictions. Learn how to quickly find and select a qualified tenant while following the law.