The Fed's Inflation Battle 🥊
The Property Management Pulse
🍁  As the leaves change color and the air gets crisp for some areas of the country (sorry Florida), it's a reminder that fall is (finally) here. But this year, there's another change in the air: the continued battle to rein in inflation.
The Federal Reserve has been working overtime in the battle against inflation but, so far, their efforts have been unsuccessful. This is bad news for potential home buyers, who are facing higher mortgage rates AND home prices.
However, what's challenging for home buyers is good news for the rental business.  As the cost of buying a home rises more people are turning to renting. This is creating a strong demand for rental properties, which in turn, is a positive for Hemlane property managers.
🖼️  The Big Picture
"Prisoners in their Own Homes"
What's good for the economy isn't necessarily good for potential homeowners or anyone looking to level up their home: The 30-year mortgage rate is edging up to 7.5%, its highest in over 20 years as the Federal Reserve continues  to fight inflation.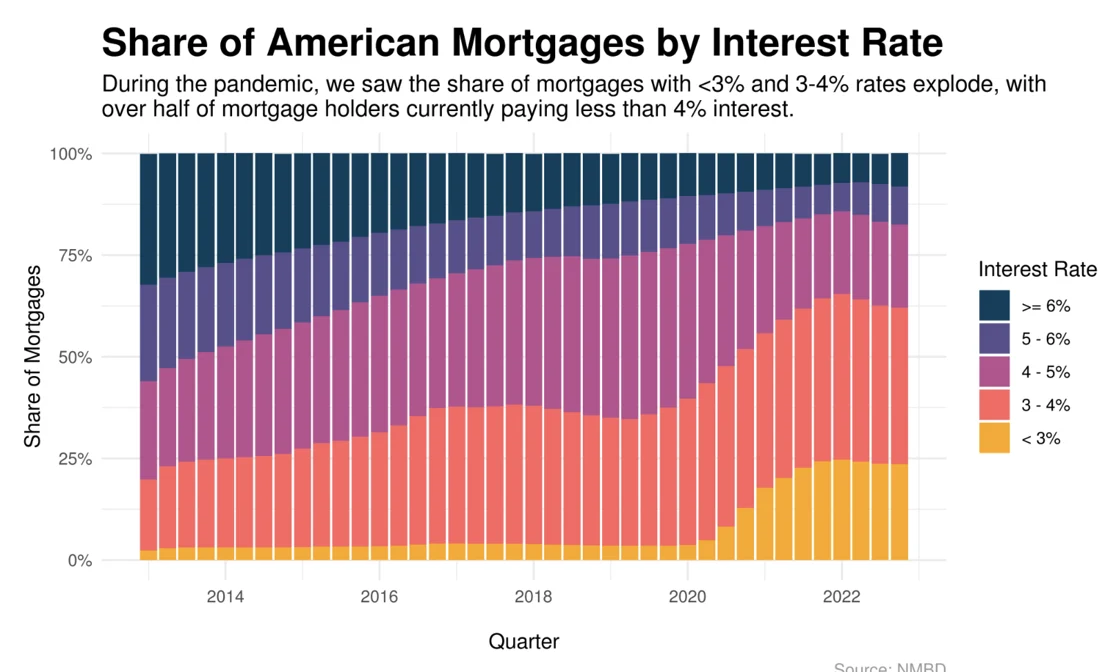 The impact on the housing market continues to become more evident.
📈 The results: "Hellish bidding wars." House Hunters episodes where the home was bought back in 2012. An economist predicting "people will be prisoners in their own home" as they keep up with their mortgage payments (mortgage delinquencies are at their lowest rate.)
💥 The impact on the rental market: Demand for housing continues and with buying out of reach for many, rental property owners should see rising demand. This is likely to put upward pressure on rents in the coming months and years.
👉 What's ahead: Vacay is officially over and the Feds will be meeting on the 13th to determine their next move. With the labor market gradually moderating and consumers continued spending, there is belief that the economy will continue to expand, albeit at a reduced pace.
🔥 What's Trending
Smaller Homes = Bigger Opportunities
No, you're not just imagining it. Just like it did for Doritos, "shrinkflation" has come for homes. The number of smaller-sized homes i.e, homes with less square footage, being built soared to 40% in the past year.
Builders and developers embraced creating smaller-sized homes for a few reasons:
🗒️ Fun fact: Smaller sized spaces were already in play for apartments. The average size fell over 30 sq feet as more studios and 1-bedrooms entered the market. And smaller sized homes are more likely here to stay versus tiny homes.
🏘️ Rental Market Outlook
What to Expect in the Coming Months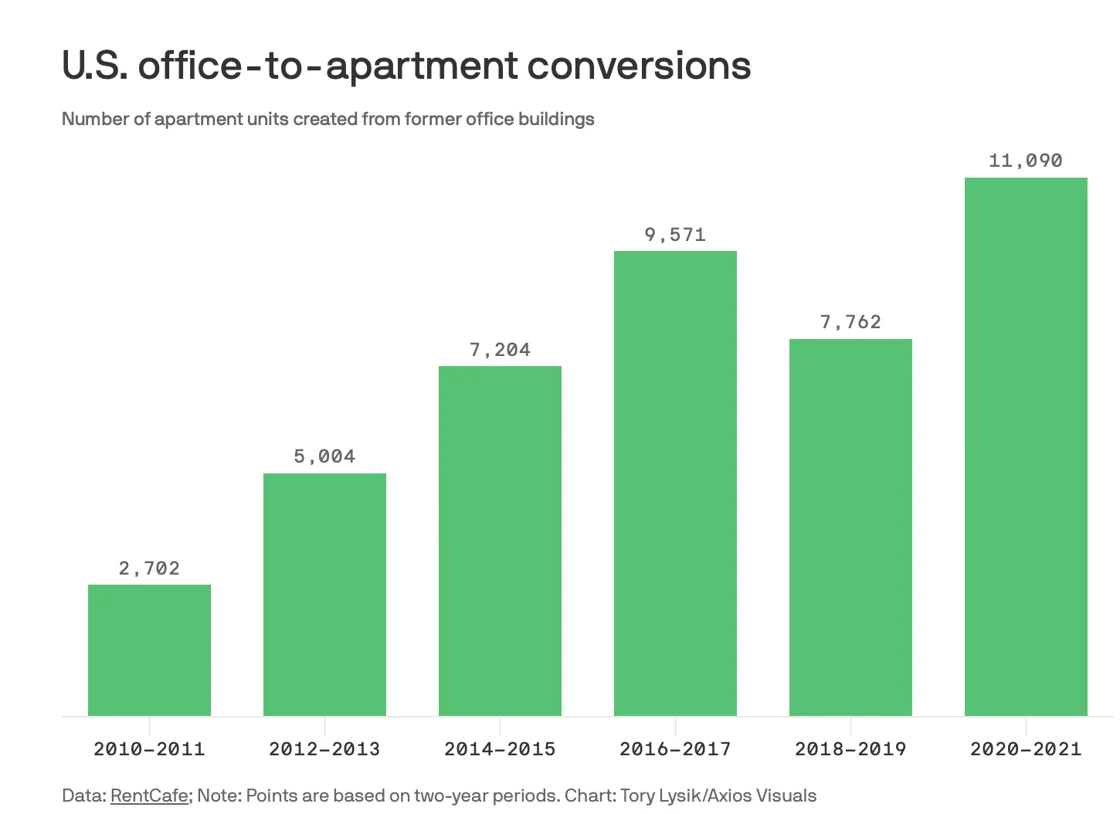 💼 Office to apartment conversions are up by 43%.   A HUD research grant is underway to help increase that number across the U.S.
🏗️ Higher construction costs has slowed down apartment developments on the West Coast.
⚖️  Lawmakers are eyeing new regulations such as rent control, fee notifications, and relaxing zoning regulations. In some states they're capping security deposits.
💡Trends We're Watching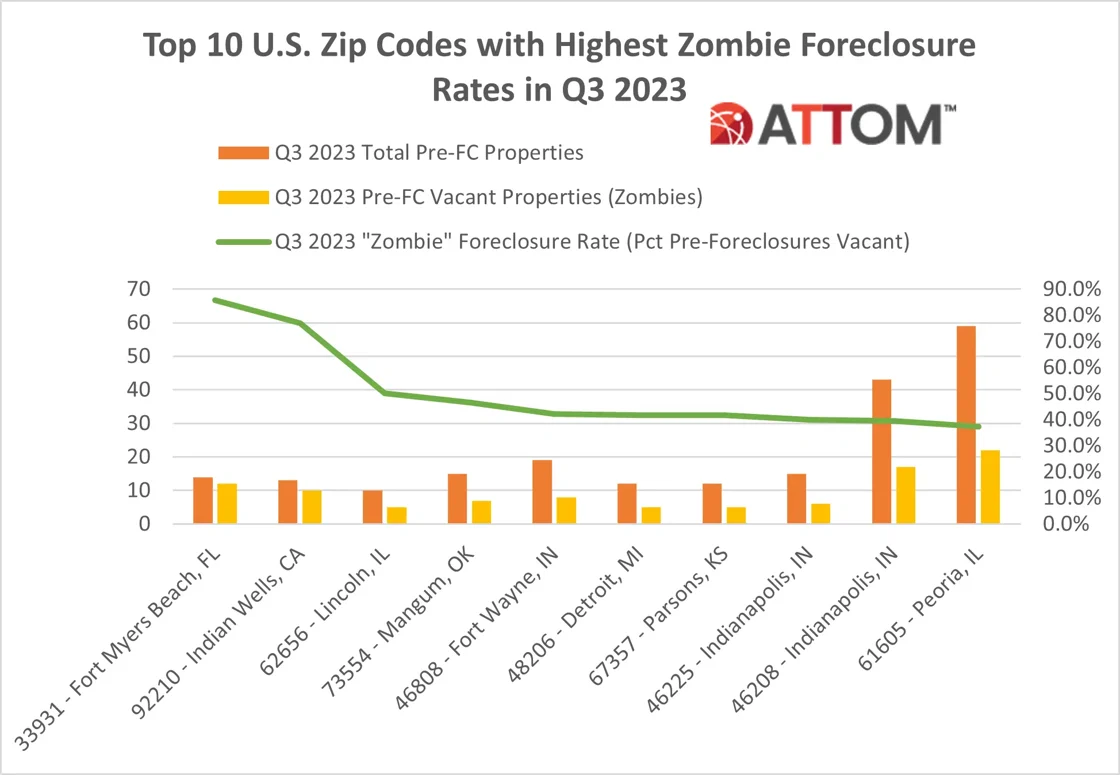 🧟 "Zombie foreclosures" i.e, the properties that are empty, are the highest in these 10 markets. (NOTE: Deep dive to come in the next newsletter).
🌆 Midsize cities could be collateral damage from the "urban doom loop."
🏴󠁵󠁳󠁴󠁸󠁿Maybe bigger IS better - 5 of the best markets for first-time homebuyers are all in Texas.
👬 If you like your friends enough to want to live near them, then this is the app for you.
💃🏻 AirBNB and hotel operators have caught on to consumers' desires for "eventcations".
✨ Hemlane Events & Resources
🔍 How to Find a Tenant in Under 30 Days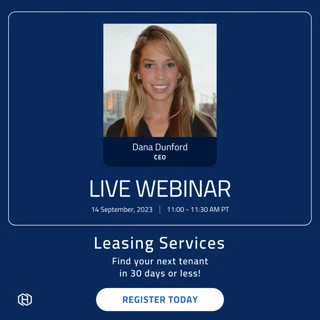 Join our next webinar on September 14th and learn how you can find the perfect tenant in under 30 days. We'll cover the importance of a good tenant, tenant responsibilities, and a Q&A session with our CEO!
🎟️  Join Us To Experience Hemlane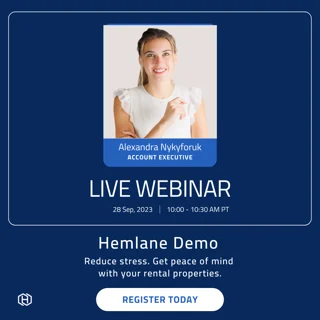 Sign up for our next webinar on September 28th to see how you can save time and money with Hemlane.
📋 Prepping Your Property For Tenants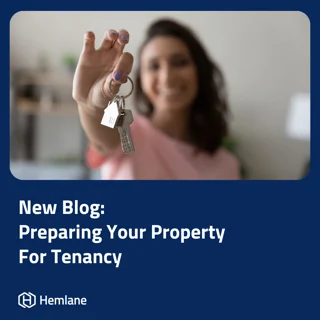 Whether you're a seasoned property manager or a first-time landlord, these insights will equip you with the knowledge to help make your rental property a rewarding investment.
Finding and Selecting the Best Tenant
For a $2,000 monthly rental: 1. You lose $1,000 if you have your rental on the market for 15 additional days. 2. You lose $1,000+ for evictions. Learn how to quickly find and select a qualified tenant while following the law.