Zillow and iBuying: how agents must change their business models for success
After years of denying plans to become a brokerage, the online real estate database Zillow has announced it will be doing just that. The listing giant claims it will enhance its iBuying operation by being able to have brokers on staff who can directly buy and sell listed properties to investors
What is an iBuyer and iBuying
iBuying stands for "instant buying". Using proprietary algorithms to determine a "fair market price," iBuyers will make an offer on a home and will immediately purchase if the offer is accepted.
iBuying is turning traditional real estate on its head by quickly revolutionizing the way properties are listed and sold. While it is normally a more expensive option, here are some reasons sellers may see it as an advantage:
Certainty of close. iBuyers will buy the home immediately, giving homeowners instant access to equity.
Convenience. iBuyers take out the hassle of coordinating closing dates (especially if the seller is buying a new home after selling the old one), showing the house to potential buyers, renovating, and cleaning the property upon move out.
Flexibility. Once a seller accepts the purchase offer, they can set a closing date and even cancel the deal altogether, while being able to work with the iBuyer to set move-out dates.
Mortgage and title services. This is not available in every city, however, and will have to be confirmed with the iBuyer.
Homebuilder programs. Most iBuyer platforms have partnerships with home builders that provide added convenience for buying a brand new home or building a custom home. Closing dates can be extended further out in the future to accommodate delayed construction.
iBuying drawbacks and opportunities
With iBuying, traditional real estate agents are now faced with the challenge of differentiating themselves to stay involved in the offering process. There are ways agents can differentiate their services and skills in order to compete and adapt to a rapidly changing market.
Here are some of the drawbacks of iBuying that agents can take advantage of:
Higher transaction cost. iBuyers make the majority of their money from transaction fees. These transaction fees can be anywhere from 1% to 9% higher than a traditional real estate agent fee.
Not available in every city. Cities with irregular or expensive housing like New York City have not attracted iBuyers because it is more difficult for algorithms to price homes.
Limited buying range. Because they need a lot of data to generate accurate pricing, iBuyers look to buy houses that fit within what they call a "buy box." These are generally moderately priced suburban homes, ranging from $150,000 to $500,000, depending on the iBuyer and the city.
iBuying is new. Many buyers and sellers are still suspicious of the iBuy model. As PropTech continues to disrupt real estate, agents can become a trusted source of information and consult their clients through the process.
Below we take a deeper dive into how agents can use iBuying to their advantage when growing their business and differentiating their services.
Become familiar with iBuying platforms
Zillow is an industry leading company in iBuying, and even other organizations, such as Opendoor, Offerpad, Redfin, Knock, and Keller Williams, utilize a similar online structure to simplify the offering process. Residential real estate agents have begun to learn and easily maneuver these online platforms in order to offer differentiated services to clients who are considering an online sale.
iBuying offers often vary, and clients typically receive multiple offers on their properties. One way agents can adapt to help their clients is by analyzing all the offers their clients receive from iBuying websites and providing advice on their best options.
Clients are just as new to the online real estate market, and they expect industry professionals to offer them guidance. Knowing how to navigate and use iBuying platforms such as Zillow will enable more opportunities for agents working in traditional companies.
Embrace technology… But don't forget technology has limits
An upside that has come with iBuying is that it has never been easier for owners to list their properties online. This creates an inventory of houses on the market that has never been seen before.
Not every seller prioritizes convenience, and many will choose to opt with the route that will provide them the best sales experience. What these sellers are really after are the options that come from multiple listings through different platforms.
Local listing agencies can benefit from this influx of data on properties by making additional room for knowledgeable listing agents. Having a strong staff of agents who know the community will offer an attractive alternative to those who value the connection of a traditional sale.
Provide local market knowledge and support
iBuying algorithms are able to generate offering prices through comparable properties they have in their respective databases. However, part of the process that is lost with the convenience of online selling is having local agents who have tangibly worked in a specified market.
Zillow is a company that operates nationwide so while their reach stretches far, their brokers may not have the knowledge of local agencies. Knowing the laws, surrounding areas, accurate price points, and subtleties of a market will be critical in convincing sellers to proceed with the traditional selling process. For example, what are the permitting requirements to build a third story or to sell a property with an unpermitted but "up-to-code" room?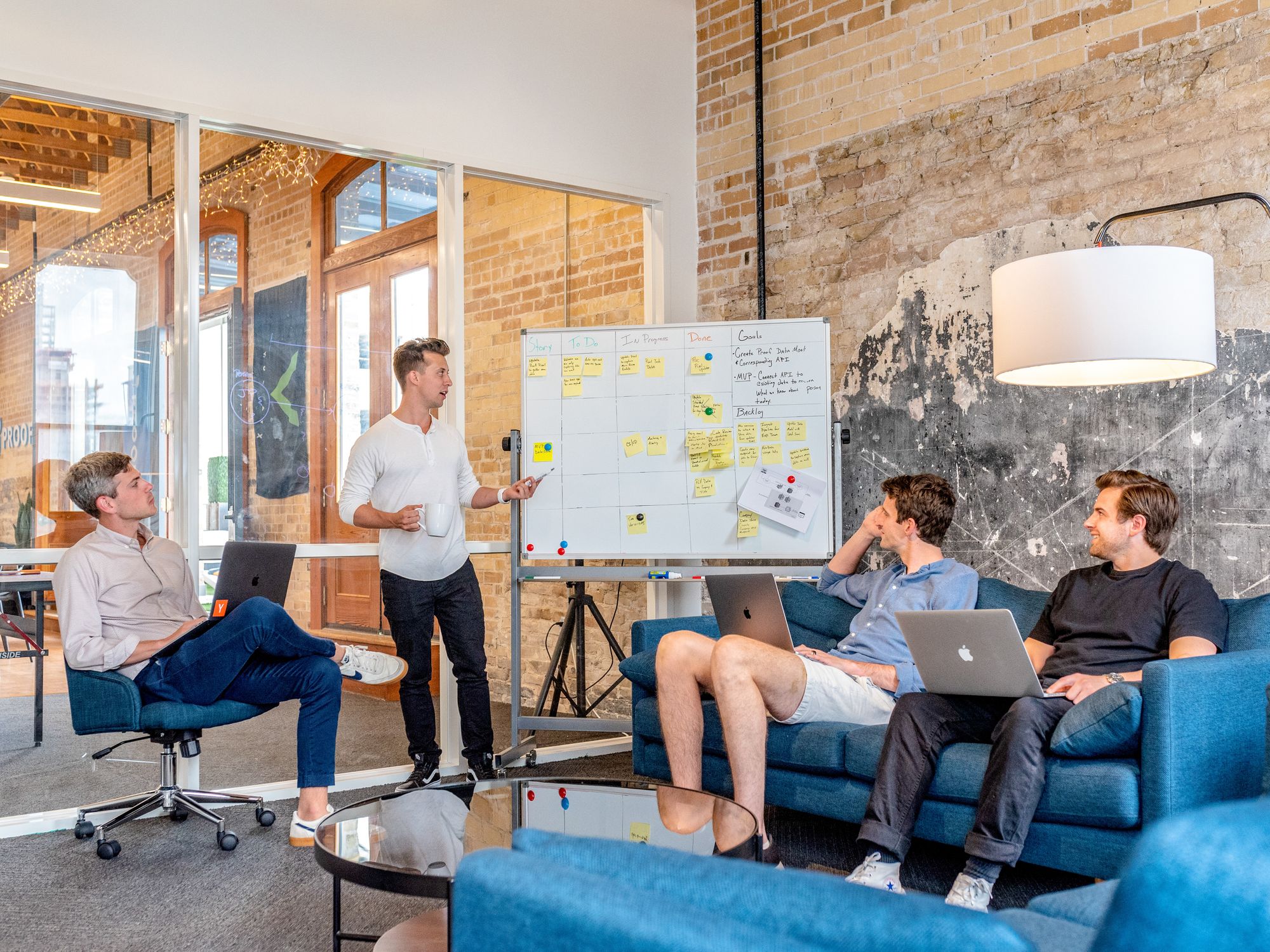 Use those people skills
One aspect of the offering process that the internet or iBuying will never be able to replicate is the human connection that is present in the traditional method. Having a personal listing agent who is present and nearby will offer an unmatched experience in the eyes of many sellers.
It is critical for agents now more than ever to have strong communication and interaction skills on top of their regular agent duties. In a world where a seller can list and sell their house using their finger tips, having an unmatched in-person experience is what will persuade those who are unsure how they will sell their properties.
Strengthen your online real estate marketing
It is clear that in the present state of the country and world that online interaction is driving the current trends and the economy. For agencies that do not have websites that offer convenient services to their clients, now is the time to establish one.
Zillow's expansive reach of listed properties allow them to generate revenue through online advertisements. Since Zillow is now in competition with other agencies who they advertised for in the past, they stand to lose revenue from these companies.
It is up to agencies or personal agents to find additional platforms to advertise their services and to collaborate with companies who may not have in-house brokers.
Don't write off Zillow yet
Zillow's decision to become a brokerage means they are looking to capture part of the residential sector. They have stated, however, that they intend to only utilize their in-house agents for their iBuying platform. What this means for local partners is that Zillow will still refer sellers who are not interested in iBuying to local partners.
The extent Zillow will refer sellers to local agencies is unclear, yet for the time being local agencies still stand to gain business by working with Zillow. This appears to be an attempt to maintain advertisement revenue on their part. It is clear that competitors will be less inclined to have the same amount of advertising featured on Zillow, and developing a mutual understanding could provide exposure and benefits for both parties for as long as Zillow only uses their agents for iBuying.
The rise of the millennial demographic
An Urban Institute study indicates that millennials aged 25 to 34 have 8% lower homeownership rate than Gen Xers and baby boomers when they were the same age. Online marketplaces enable this tech-forward generation to invest in property outside of their city at a low-cost of entry.
Millenials are the current generation that lead the residential market for purchasing properties. To most effectively market to the first generation that has grown up with social media, having accounts that are interactive and informative will resonate the most.
Agencies should look to establish media that allows clients to accurately see agents they will be working with, find in depth information on properties, and learn tips or skills that will help them through the offering process. Growing a larger follower base will lead to improved exposure and another possible stream of ad revenue.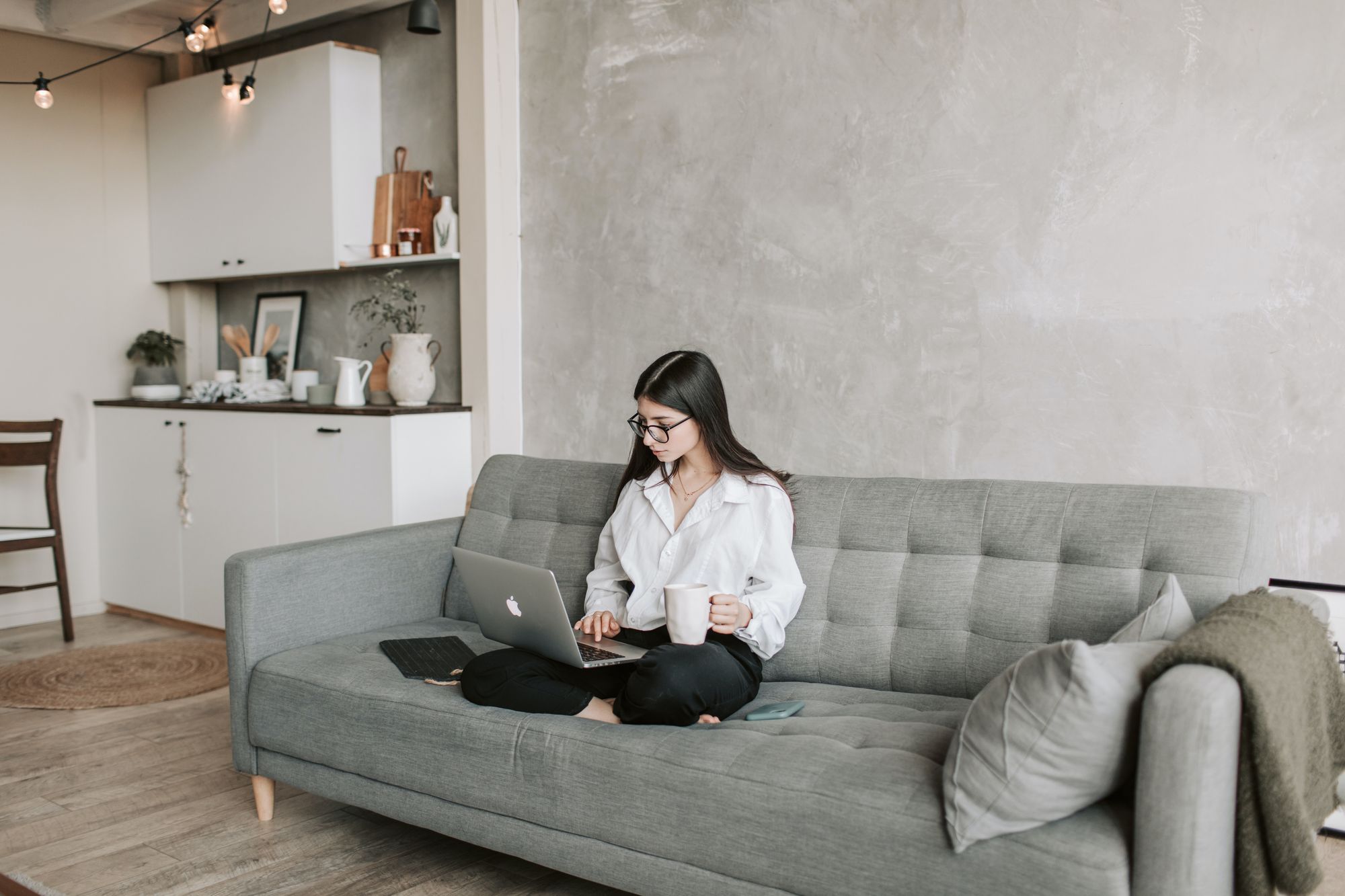 Enhance traditional offerings with leasing and property management services
Many technology-savvy investors are looking to remotely invest in rental properties and self manage these through online platforms and local partners. Companies like Roofstock enable a new generation of landlords by selling rental properties on their platform. This makes it easier for investors, whether they are remote or local, to invest in areas that offer higher cash flow.
Traditional agents are going to have to differentiate themselves more to clients by becoming part of the full lifecycle of property purchases, not just buying and selling.
This does not mean that agents have to become traditional property managers which can involve additional licensing and insurance requirements. Instead, agents can support owners with their self management. This includes offering leasing services, like helping owners place tenants, as well as a la carte services, like periodic visual inspections, project management of home improvement projects, and one-off requests.
There are many platforms, such as Hemlane, that give their users the option to handle all finances and operational management online. Using a website that offers these services or partnering with companies that already provide these benefits will further simplify the offering to clients.
Offering leasing services brings several opportunities:
Focus on the buy/sell while having an additional revenue stream. Get paid for placing tenants and/or helping with turnover needs.
Maintain and build new relationships. Develop and maintain relationships with investors, as well as relationships with new tenants who may become first time home buyers.
Expand your online presence. Companies like Hemlane promote their agent partner's services through free referrals and online marketing.
The future for Traditional Agent models
The traditional residential real estate industry is going to be disrupted further over the next five to ten years with the advent of proptech firms and the growing trend towards online and remote transactions. But does this mean the end for traditional real estate agencies?
Online services provide unparalleled conveniences, yet in an industry driven by human connection, there is much opportunity for traditional agents to embrace technology and help their clients manage their investments, while still maintaining their traditional roots and personal connections.
So while it is imperative that agents take the necessary steps to adapt to a rapidly changing industry in order to compete and thrive with their larger online competitors, they still have an essential role to play and will not be replaced any time soon.
Finding and Selecting the Best Tenant
For a $2,000 monthly rental: 1. You lose $1,000 if you have your rental on the market for 15 additional days. 2. You lose $1,000+ for evictions. Learn how to quickly find and select a qualified tenant while following the law.