Utah Tenant-Landlord Law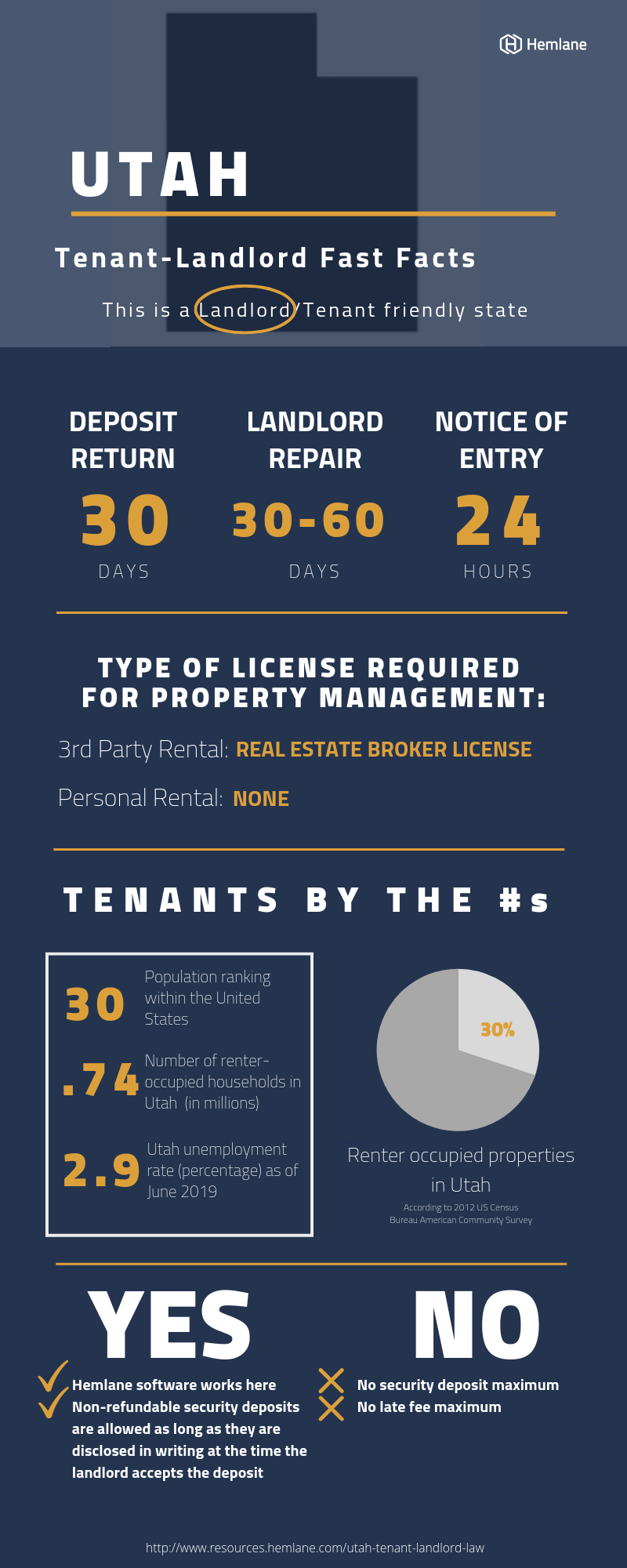 Eviction Laws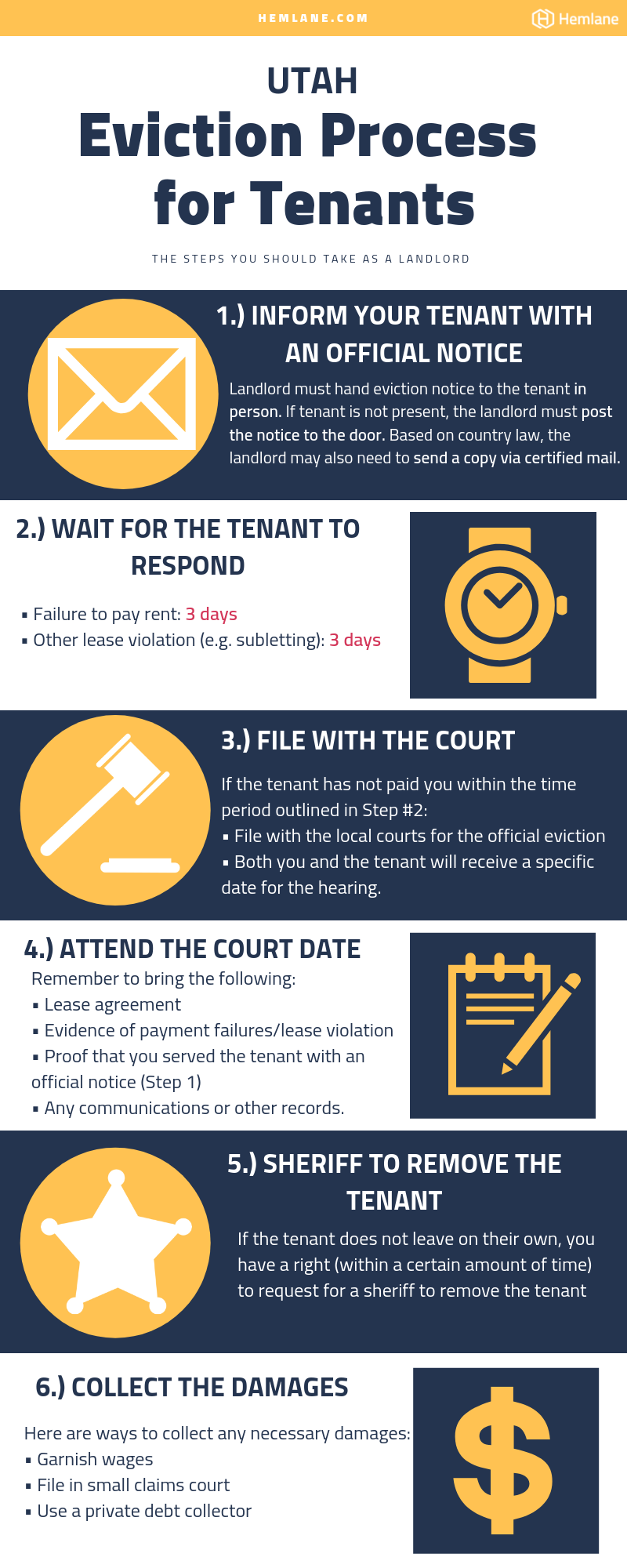 When it is failure to pay rent, the tenant has 3 days to pay you otherwise the eviction notice can be filed with the courts.
When there is another lease violation (e.g. subletting), the tenant has 3 days to resolve the violation from the point that the eviction notice is served. Otherwise the eviction notice will be filed with the courts.
---
Early Termination of Lease
When there is not a lease violation, but the landlord or tenant wants to break the lease, the following regulations apply:
Early termination by landlord
If the landlord wishes to terminate the lease early, the notice period must follow the duration of the lease, for example, 30 days notice for a month to month lease.
Early termination by tenant
If the tenant wishes to terminate the lease early, they are obligated to pay for the remainder of the lease (common acceptions apply - active military duty, unit is unsafe and violates health and safety codes, victim of domestic violence, landlord harrasses you).
For more information on Utah Landlord Tenant laws please visit their website here.
As the situation with COVID-19 continues to evolve, the moratorium on foreclosures and evictions will continue to impact millions of rental properties across the country. For the most up to date information on this legislation, as well as to see if your city or county has additional directives in place, please contact your local representative.
Finding and Selecting the Best Tenant
For a $2,000 monthly rental: 1. You lose $1,000 if you have your rental on the market for 15 additional days. 2. You lose $1,000+ for evictions. Learn how to quickly find and select a qualified tenant while following the law.