2023 Rent Rates Increase After 5 Month Decline
🏠 March 2023 Real Estate News
🏘️
Home prices fell for the first time in 11 years
Rents increase MoM for the first time in 5 months
Rentals expected to see an increase in vacancy
Subscribe to Newsletter
What's happening in real estate
---
🔎 February saw home prices fall for the first time in 11 years. Meanwhile, U.S. sales of existing homes jumped 14.5% from the prior month, but were down significantly from last year. Learn more here.


🚀 Rent prices finally increase after 5 months of MoM decline. The Apartment List rent index reported an increase by 0.3% in February. This increase resembles the typical price changes seen in pre-pandemic years.
Over the last month, 62 of the nation's 100 largest cities saw an increase in rent. Of these cities, Boston experienced the nation's fastest growth this month at 1.5%!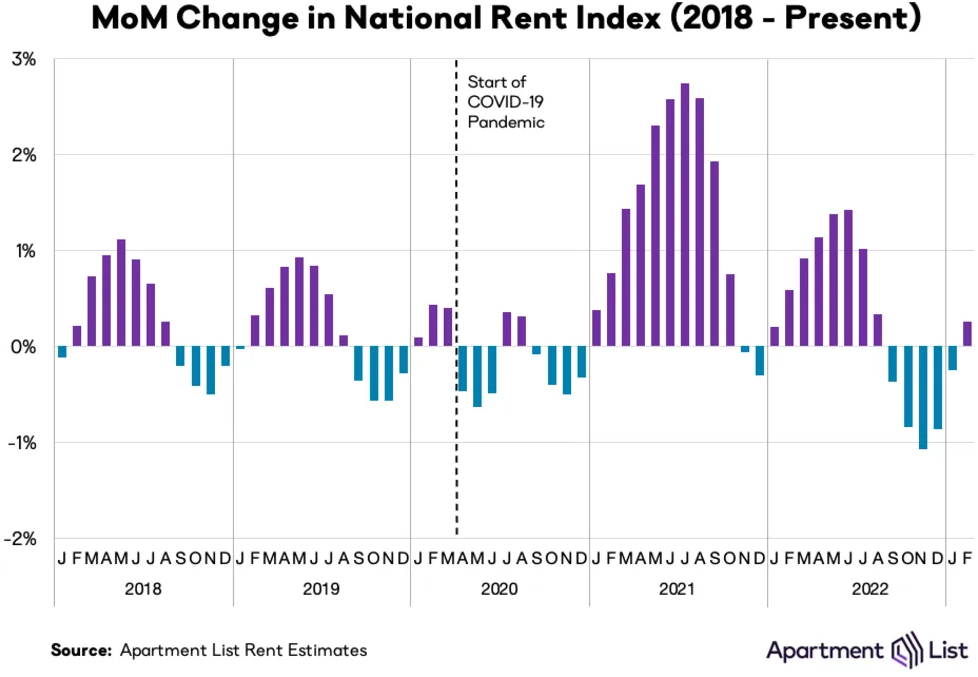 While the MoM rent index has increased, the YoY rent index continues to decelerate and now stands at 3%. This is likely to continue to decline for the months ahead. Read more on this topic here.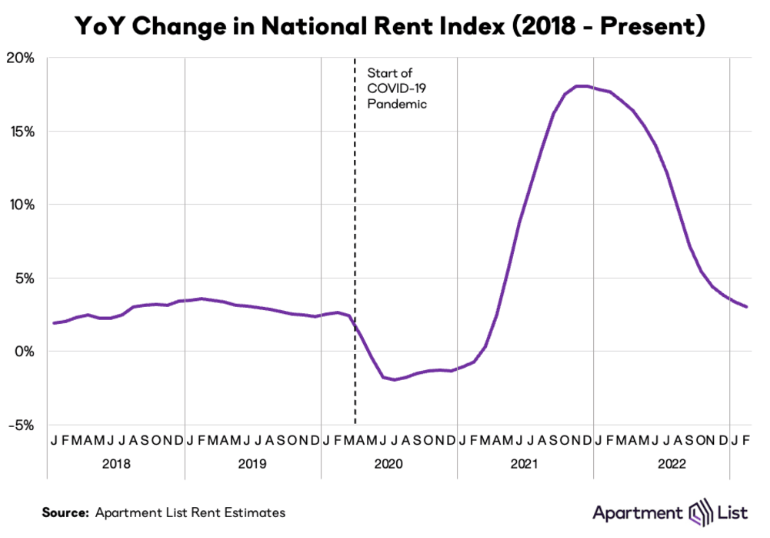 Despite rent growth decelerating across the nation YoY, some markets are experiencing an increased growth. Redfin here lists the cities which saw the most growth YoY:
Charlotte, NC (+14.3% YoY)
Columbus, OH (+12.6%)
Milwaukee (+9.5%)
Nashville, TN (+9.0%)
Indianapolis (+8.5%)
Kansas City, MO (+8.3%)
Hartford, CT (+6%)
Buffalo, NY; Providence, RI (+5.9%)
Cincinnati; Louisville, KY; Memphis, TN (+5.5%)
Riverside, CA; San Diego (+5.3%)
🗺️ Is your rental located in one of this year's "best U.S. cities for home sellers"? According to Realtor.com, these areas are where homes are selling fasterthan in the rest of the country and where the price per square foot has increased the most annually!


🔎 Class B and Class C properties are expected to see a rise in vacancy in 2023 CoStar data projects that the average Class B vacancy rates are expected to rise to 7.2% this year, with an increase to 7.5% in the following year. This is slightly above the 6.1% average which was seen over the past 10 years.

Class C properties vacancy rates are expected to rise to 4.6% in 2023, and again increase to 4.9% in 2024. Although there is an increase, this still remains below the 5.1% average which was seen over the past 10 years. Read more on this topic here.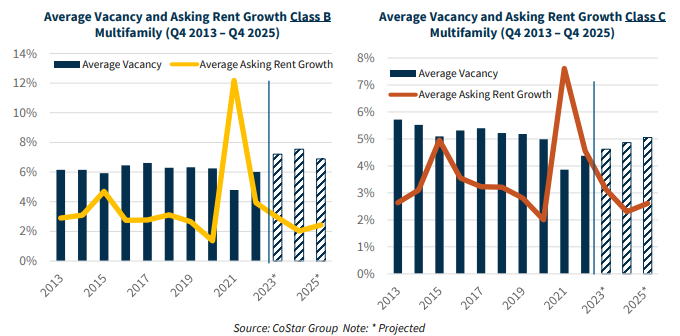 🌃 Have you heard of retail villages? There has been a rise of "retail villages" - mixed-use developments that are designed to mimic the look and feel of a traditional village or small town by incorporating a pedestrian-friendly area with shops, restaurants, and other services and sometimes entertainment venues! What could this mean for you? Learn more about retail villages here.

Finding and Selecting the Best Tenant
For a $2,000 monthly rental: 1. You lose $1,000 if you have your rental on the market for 15 additional days. 2. You lose $1,000+ for evictions. Learn how to quickly find and select a qualified tenant while following the law.