10 Ways to Maintain your Rental during the Spring Season
These preventative measures can save you from maintenance hassles during the summer season. Happy spring cleaning!
1. Get Ready for the Heat!
Be sure that your AC unit is ready for the warmer weather to come, making sure that it works and is ready for use. Check the AC filter and replace it if needed. Here's a video to help with the process.
If your AC unit is located outside, clear branches or vegetation from blocking the vents.
Professional servicing can also save time, money, and headaches. These inspections can typically be done for as little as $100, which is much less than an emergency visit on the 4th of July!
2. Puddle Patrol
Check that water on the ground drains away from the rental. Looking for puddles after a rainy day will help, as they should drain within 24-36 hours. If water stays or moves towards your foundation, contact a professional to change the pavement to slope away from the house.
If there are cracks in the foundation and water is coming through, then contact a foundation specialist. A good silicone/caulk gun can fix most of these problems.
3. Roof and Gutter Cleaning
Depending on your location, you may check the gutters during the spring, autumn, or both seasons.
You can view details about roof and gutter cleaning here.
4. Keep Insects Out
Look for damaged, cracked or broken windows and screens. Bug infestations are some of the biggest headaches with rentals. You may even want to spray the perimeter to make sure that ants and other insects can't enter the house. Tenants should always store food in sealable containers and clean countertops and floors frequently to make sure there is nothing attracting these small creatures.
5. Prep the Yard for New Growth
Remove dead trees
Trim the bushes and grass
Remove unwanted tree branches
Make sure foliage is away from electrical lines
Confirm nothing will fall on the roof, such as a branch
Check your sprinklers for deterioration and leaks
Clear weeds and plants that are too close to the rental
As the rainfall slows make sure you adjust your irrigation system to provide enough water so your plants can thrive in the warmth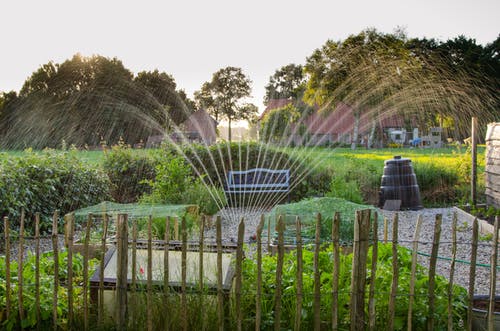 6. Attic Inspection
Search for signs that indicate insects and critters have colonized. Also, search aggressively for mold, which often takes the form of gray or black blotches that look like staining. Proper insulation and good ventilation will deter mold growth in the attic. By taking action during the spring, it will prevent the problem from developing in the warmer months ahead.
7. Bathroom Break
Check grout and look for cracks and excessive deterioration. Regrout and seal if necessary. Also, confirm no pipes are leaking.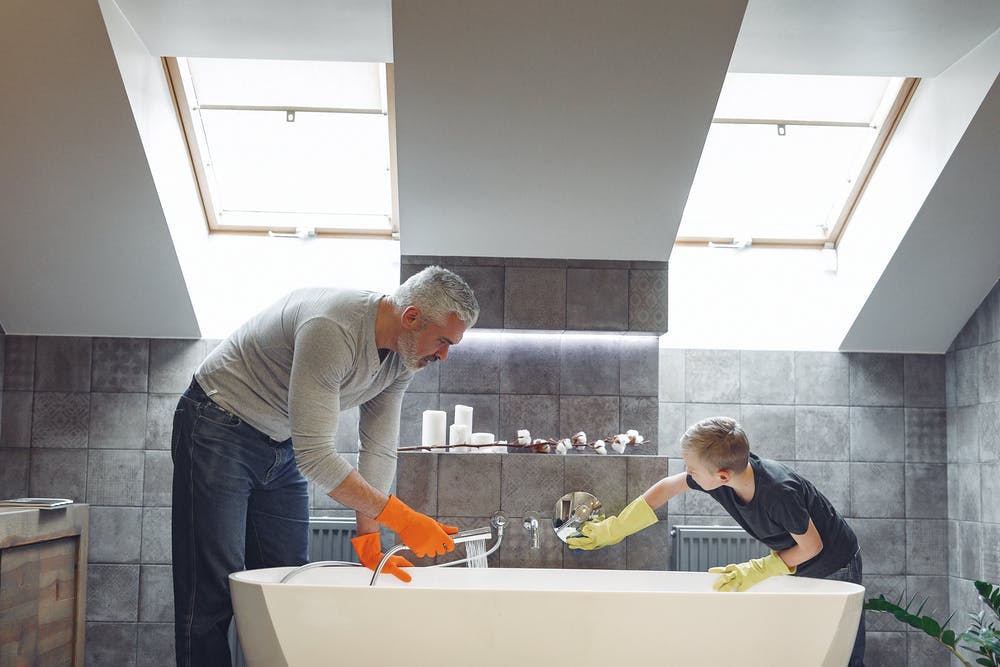 8. Chimney Sweep
If you have a masonry chimney, check the joints between bricks or stones. Have any fallen out? Is there vegetation growing out of them? Both signal water infiltration and should be checked by a professional to prevent water damage.
9. Alarm Check
Make sure your fire & carbon monoxide alarms are working, as well as any additional security and safety systems in the rental unit. Be sure to replace batteries twice a year. Always have a working fire extinguisher near the kitchen to prevent fires.
10. Spring Cleaning
There are a few appliances around the house that need cleaning every once and a while that you may not know about. Be sure to check and make sure you:
Clean your greasy range hood filter, some can be put straight into the dishwasher or just scrub with hot water and dish soap.
Dust and clean your HVAC intake vents and bathroom fans. Built up dust on these can cause mold and mildew to grow and reduced effectiveness of your appliances.
Check the backside of your refrigerator and dust the coils to prevent overheating and to extend the life of the appliance.
Finding and Selecting the Best Tenant
For a $2,000 monthly rental: 1. You lose $1,000 if you have your rental on the market for 15 additional days. 2. You lose $1,000+ for evictions. Learn how to quickly find and select a qualified tenant while following the law.